Cyclone
In 2004, after 4 years of additional research and development, the Quinting manufacture revolutionized once again the watch-making industry by launching the 3-hands (hours, minutes and seconds) transparent watch.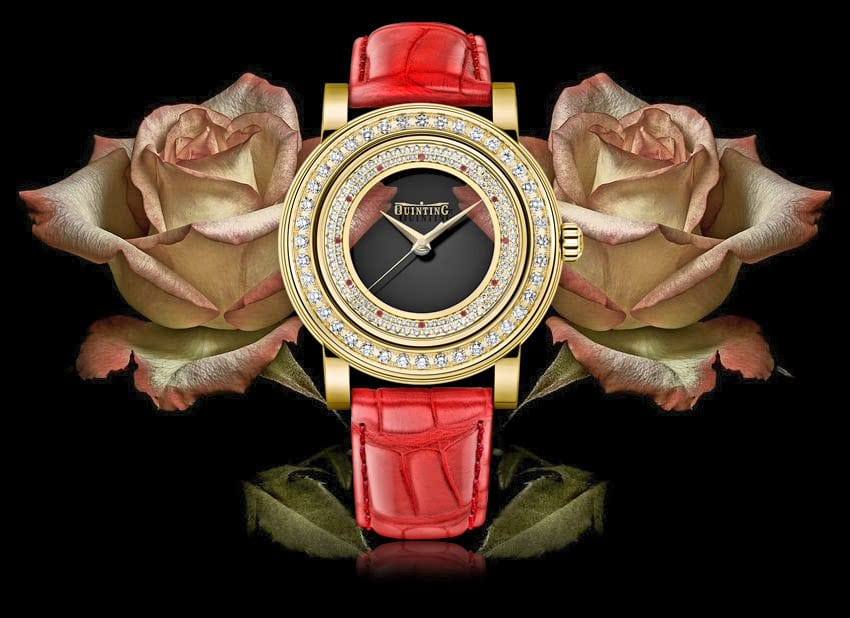 This quality fashionable watch that captivates by its creative beauty and singularity is addressed to sophisticated, self-confident and stylish men and women that treat watches as defining personal style objects and not as simple timekeepers.



Patent
This time-only model features a new patented movement: the Cyclone. The Cyclone is Quinting's answer to Abraham-Louis Breguet's Tourbillon.
Breguet invented the Tourbillon for the pocket watch; it compensates the Earth attraction. For the wristwatch, Quinting developed the Cyclone, compensating not only the gravity effects but also all of the effects induced by the wrist movements.
The Cyclone system is composed of two opposite rotations, the second sapphire turns in clockwise direction while another one turns at the same speed but in anticlockwise direction. Then, if one of the mechanisms accelerates the other one does the same and thanks to the mysterious Quinting system, forces are compensated.
Transparency
The movement is 100% see-through, an exceptional characteristic only Quinting knows how to realize, that is why it is totally impossible to copy.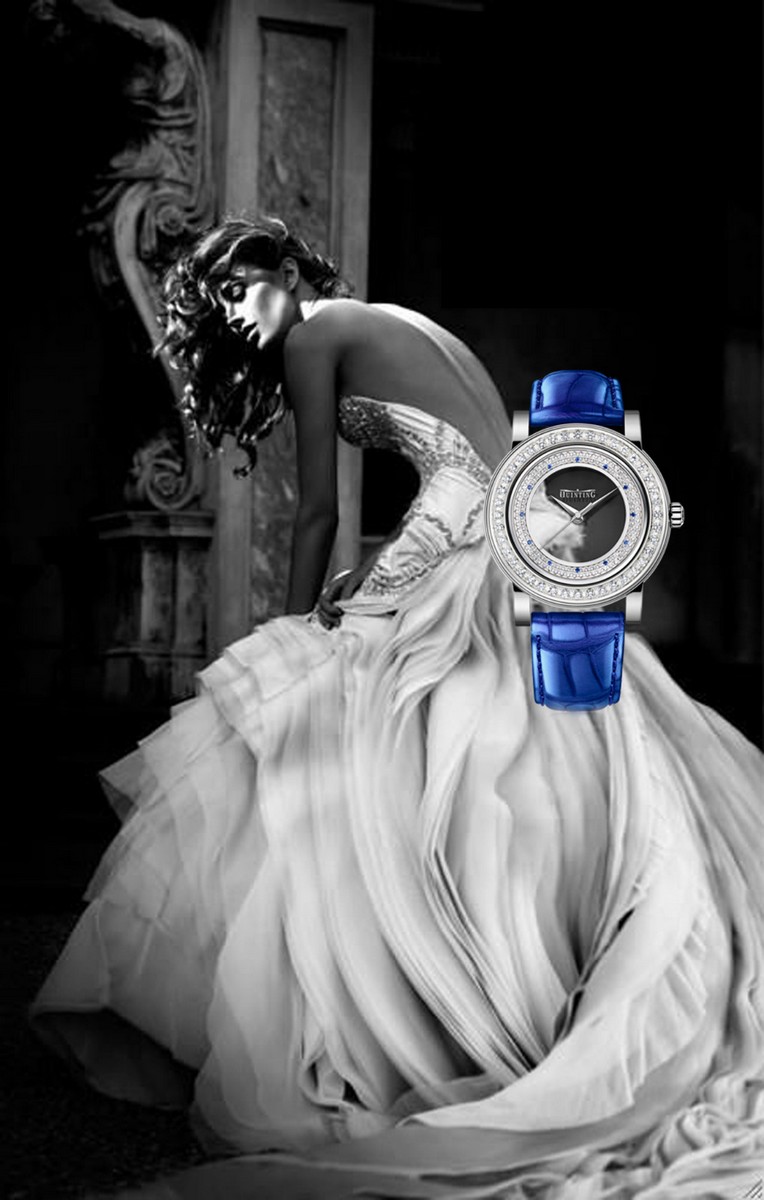 Feminine Lines
This see-through and revolutionary watch, is available in both men's and women's models. Its diameter is slightly smaller than the Mysterious Chronograph model.


9 Sapphire Discs
The Cyclone is composed of 9 perfectly parallel sapphire layers. 4 (hours, minutes, seconds, and false seconds moving in the anticlockwise direction) of which are mobile.
The watch is composed of 186 parts and houses.



Creative, audacious, flamboyant, and perfectly aesthetic, the Transparency catches the imagination of both aficionados and connoisseurs looking for something unique.
Stainless Steel Case, Blacktop or Gold 18 ct (Pink or Yellow)
- or Diamonds-set Case with Rubies/ Sapphires
Black, White, Blue, Red, Brown, Steel or Gold Dial
Leather Strap (Alligator)
Diameter: 38.00 mm
Thickness: 10.00 mm
Hour/ Minute/ Second
Water Resistant: 50 meters (5 ATM)
Movement composed of perfectly parallel sapphire discs with an anti-reflection coating
Quinting Tech 2 (2004) patent.