Art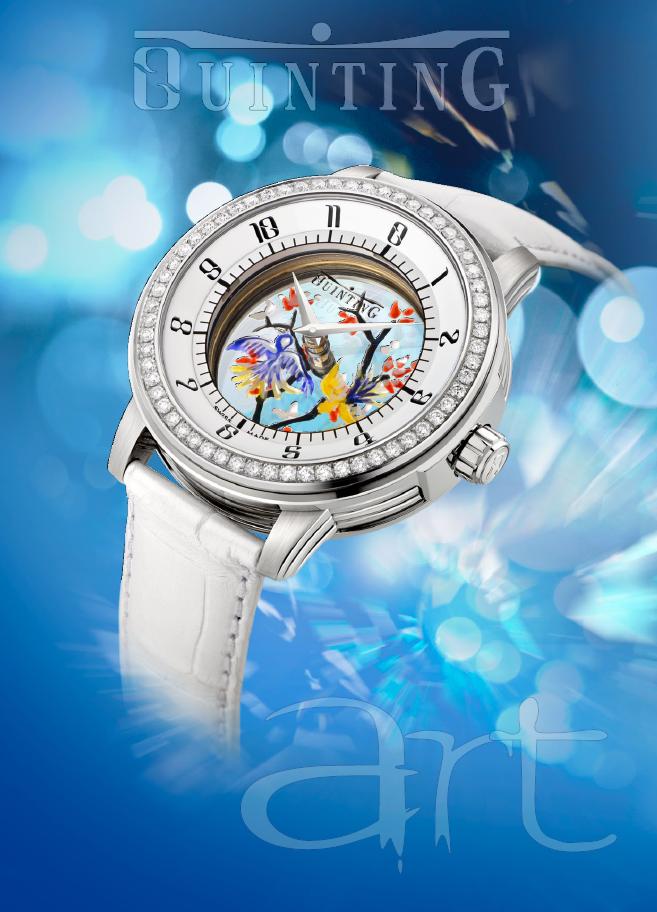 Quinting's 100% transparent watches with a layered sapphire movement are an astonishing canvas for original art.

Each masterpiece can have mobile parts turning at the speed of minutes or hours. The watch is therefore constantly different.

Each Art Collection watch is a unique masterpiece hand painted with enamel.

When Quinting's artists put their imaginations to work, they create one of a kind piece.





Here are a few examples of the possibilities:

Some art pieces are luminescent in darkness thanks to our custom-made phosphorescent pigment, fruit of advanced study.






All the following designs have mobile parts: