Sapphire Movement
Quinting belongs to the elite of the watch-making industry, the very small circle of watch brands that produce their own movements, therefore earning the status of watch-making Manufacture.
Quinting's movement is composed of a superposition of sapphire discs, some of which are stationary and the rest of which are mobile. The sapphire discs are metalized and given an anti-reflection coating.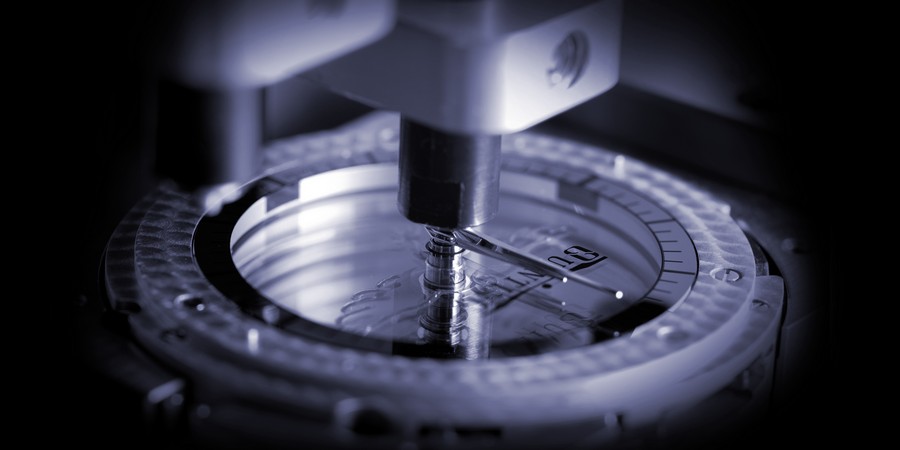 The system is very complicated and requires extreme precision. The layers need to be perfectly parallel, the distance between each sapphire measures between 0,08 to 0,1 millimeters. The perfect concentricity of the sapphires used by Quinting is crucial. Their perfection is reached by reaching the limits of precision that today's technology can obtain. In order to assemble a Quinting watch, 100% accuracy is required, unlike standard movement where an accuracy of 80% is sufficient.
This exceptional technology puts Quinting watches among the most sophisticated and complicated models on the watch-making market.


Mysterious Little Inner Watchmaker
Quinting chronographs reset in case of shock.
Quinting manufacture was able to make this possible by placing a mysterious little watchmaker inside the watch. The wheels were assembled on clutches, allowing them to disengage. When the hands of the chronographs are no longer at 12 am due to shock, the mechanism has automatically disengaged the wheels. To re-engage the wheels, one must push the chronograph buttons, and as if by magic, the counters will readjust simultaneously.