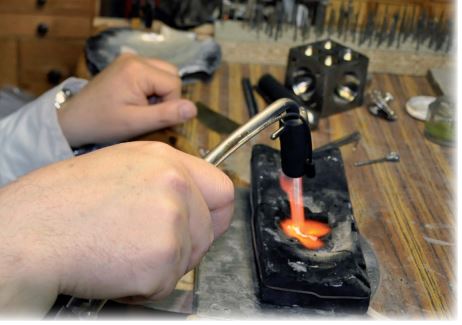 Raw gold is melt, here, by Prizewinner of the twentieth "Meilleur Ouvrier de France" contest in jewelry, Ollivier Savelli.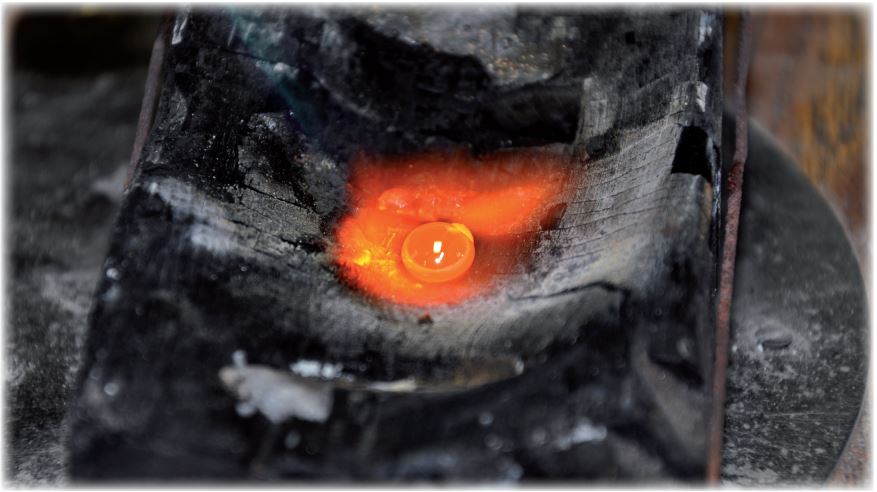 This drop of gold, heated at 1'064,18°C (1'948°F), will give birth to Cherry Trees, Koi Fish, flying birds and other mystic Water Dragons.
Then the drop of raw gold gets cold and turns darker until immersed in sulphuric acid.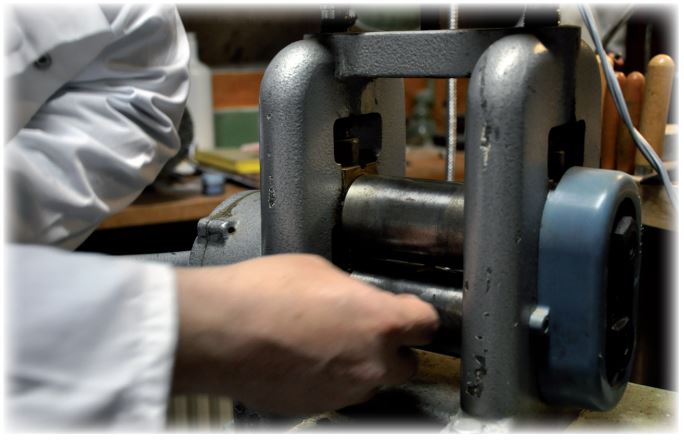 When the gold raw is golden again starts the rolling process. It will pass again and again between rolls bringing closer each time.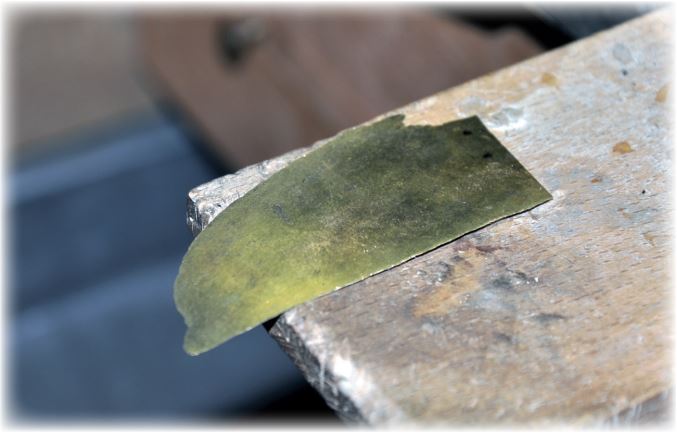 At the last step of lamination, the gold leaf is only the thickness of two sheets of paper.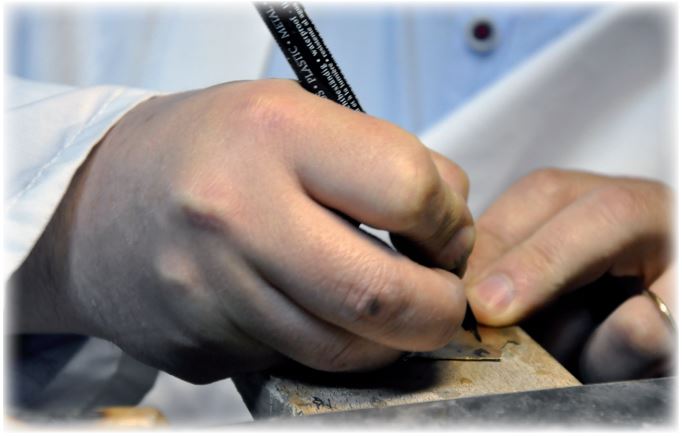 It is now time to draw the motif, here a bird, directly on the gold leaf, by hand.
Once done, the gold leaf is sawed with high precision...
... to give birth to a gold bird!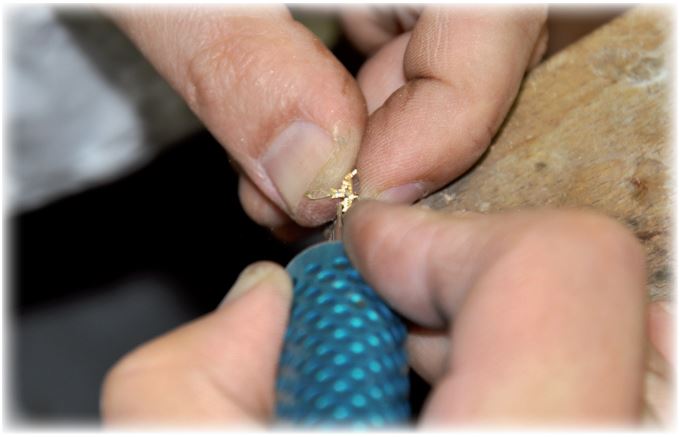 The biggest challenge is now to give volume to a two tenth millimetres thick bird.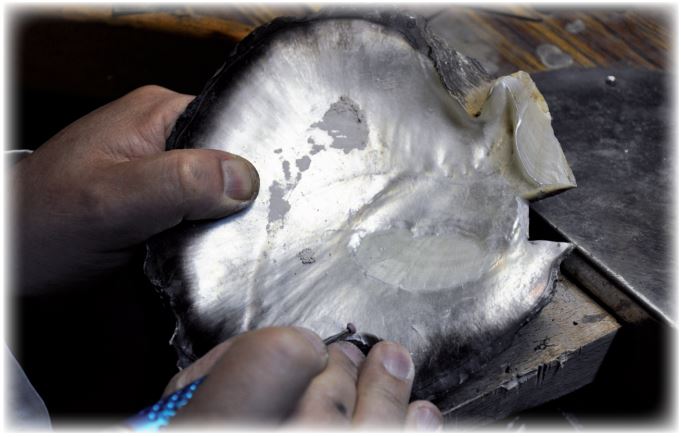 Other precious materials such as wood or, here, black Mother-of-pearl of the Southern Seas can also be worked for the ornaments.
Finally, the sculpted gold motives are hand decorated with enamel and fixed on the sapphire.