The dream of a 100% transparent watch
Through the ages, conquests of transparency still remain a privilege of great fascination where the magic of crystalline luminosity and pure reflections exert over men an extraordinary power of seduction.
For over a century the greatest minds of the watch making profession looked at ways of making a completely transparent watch, but without success. Yet, complete transparency was achieved on few clocks. At the beginning of the 19th century Jean-Eugène Robert Houdin, the French clockmaker and performer widely considered the father of modern magic, made what we call today "the mysterious" clock. When observing it one could only see the hands on a totally see-through dial made of glass.
Later other mystery clocks were made by Cartier and LeCoultre but up to now nobody succeeded in creating a completely transparent wrist-watch. Until now Swiss watch manufacturers were convinced that it was impossible to give shape to this marvel of horology.
But nothing is impossible, especially for creative minds. At the Swiss watch manufacture Quinting, this outstanding conception saw the light of day. No movement or mechanism is visible with the movement of the hands. Everything seems to be mysterious. This is the mystery of Quinting.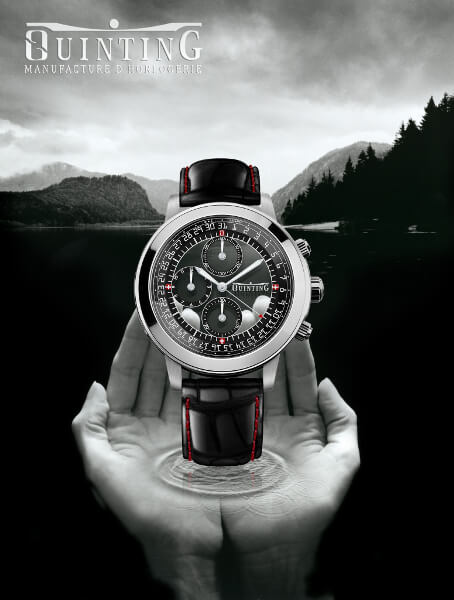 Quinting innovations



A 15 million $ prototype
In 1993, 5 engineers (3 watchmakers, one from the automotive industry and Pascal Berclaz, actual CEO and research engineer) have joined to meet every Swiss watmaker's challenge, the one of seeing the hands float on the wrist, as if by magic. 7 years of Research and Development as well as 15 million dollars were necessary to launch and patent, in 2000, our first chronograph, the only one in the world completely see-through.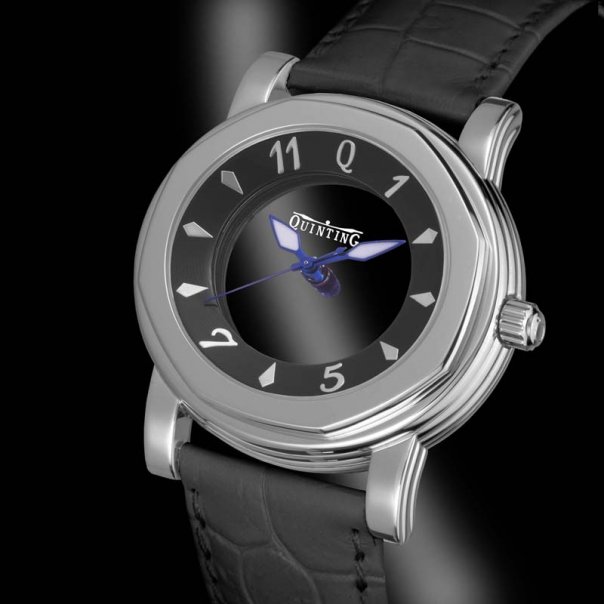 More than a Tourbillon
In 2006, Quinting patents its original manufacture Cyclone movement Caliber 38mm. A very specific look of the compensation of synergy effects, making it the perfect contemporary successor of Louis Breguet's Tourbillon: adjusted to the wristwatch and absolutely mysterious. This system needed 4 additional years of research and development.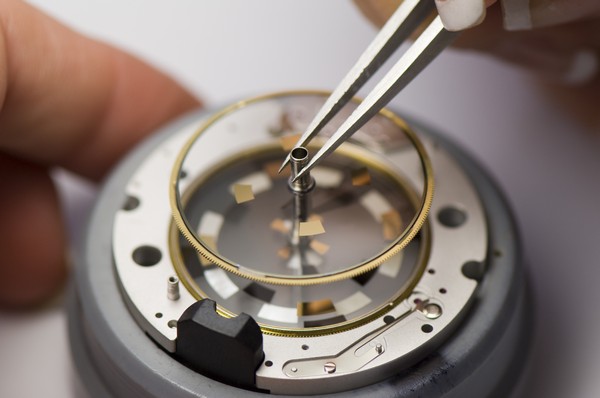 A Movement Manufacture
In 2009, Quinting adds another string to his bow by becoming a Movement Manufacture for other international brands. Christian Dior takes the opportunity of the Basel watch fair to launch two limited editions developed by Quinting, designed by John Galliano: the Christal Mystérieuse.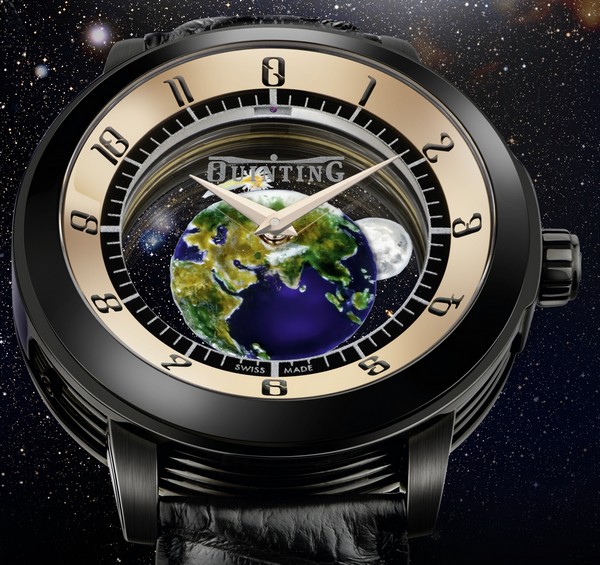 Contemporary Pieces of Art
In 2011, we proudly launch a new world premiere: The Moonlight, the only watch in the world truly showing the Moon phases, a 360 unique pieces limited edition within which the customer can choose the position of the Earth.
This piece carries with it the Art Collection, with decors as various as our designers' imagination.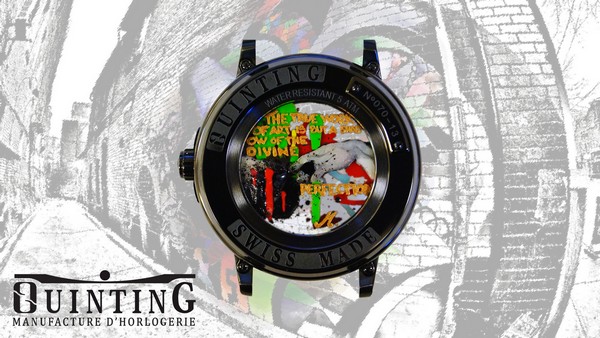 In 2013, we bet that we can take a stronger artistic path with our Street Art Collection, perfect blend between Contemporary Art and Fine Watchmaking where each timekeeper, unique piece, illustrates a famous street around the world and is delivered with a special ox and a canvas especially designed for the occasion.