Binjiang Dao, China, Sold
Transparent watch.
Kinetic art.
Different motifs during the day and at night.
Unique piece, hand-decorated with enamel.
Sapphire movement.
Patent: Quinting Tech 5.
Two hands.
Leather strap.
Warranty: 2 years

Customized shipping

Authenticity certificate
World's most populous country, multi-faceted bubbling nation, China is undoubtedly one of the most fascinating countries to explore. Tianjin is an absolute must if you are planning to visit the area. With its status of Direct-controlled municipality of the People's Republic of China, Tianjin is the biggest coastal town and also the most important urban area in Mainland China.
Binjiang Dao is certainly one of the most fascinating streets in town, the one you will not miss to stroll in if you feel like shopping in both local shops and major international brand names. A senses and cultural melting pot you will be proud to incarnate by wearing this timekeeper on your wrist.
Quinting creates unseen motifs directly coming from the brain of its exclusive artists.
This piece involves four different scenery pieces, two fixed, one turning at the speed of hours and one at the speed of minutes. Another step in the astonishing kinetic art dear to Quinting!
The designs comport superluminova elements to create different motifs day and night, just as the different faces of a street the day or at night.
43 mm large transparent watch.
Hour and minute hands.
Dial made of 7 transparent sapphire discs.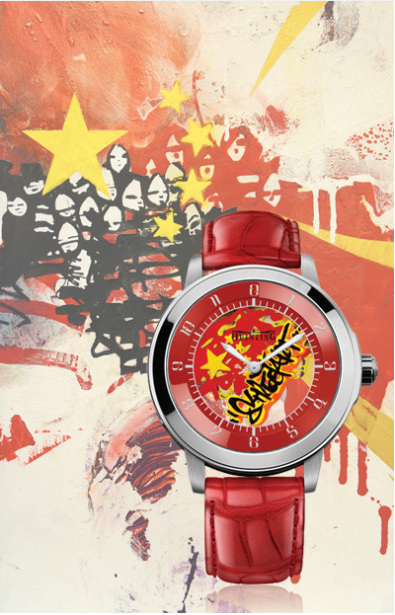 Q5SL53SA BinjiangDao Tianjin
Data sheet
Quinting unique feature

100% tranparent watch

Mechanism

Sapphire movement (unique in the world)

Patent

Quinting Tech 5 (2007)

Manufactured

Swiss watch made in Quinting manufacture by our watchmakers

Case

Stainless steel

Sapphire discs

7: 2 mobile + 5 stationary

Watchstrap

Leather (alligator)

Hands

Hour, Minute

Diameter

43.80 mm

Thickness

14.00 mm

Waterproof

50 m (5 ATM)