Car racing
Quinting challenge was to create a watch that withstands all the constraints imposed by a car racing. Our engineers and watch makers succeeded in this task.



This limited edition is composed of 60 pieces. This number represents the number of minutes in an hour. A number between 1 and 60 is engraved on each case.


If the number 1 is engraved, every 1 minute past any hour (1h01, 2h01, 3h01, etc.) the two Ferraris will become one.
CR24H Watch
Endurance Racing

In Le Mans, France, the first ever Swiss car that participated to the mythical 24 hours car race, was sponsored by Quinting. The three Swiss pilots, wearing Quinting CR24H chronograph, did show their talent.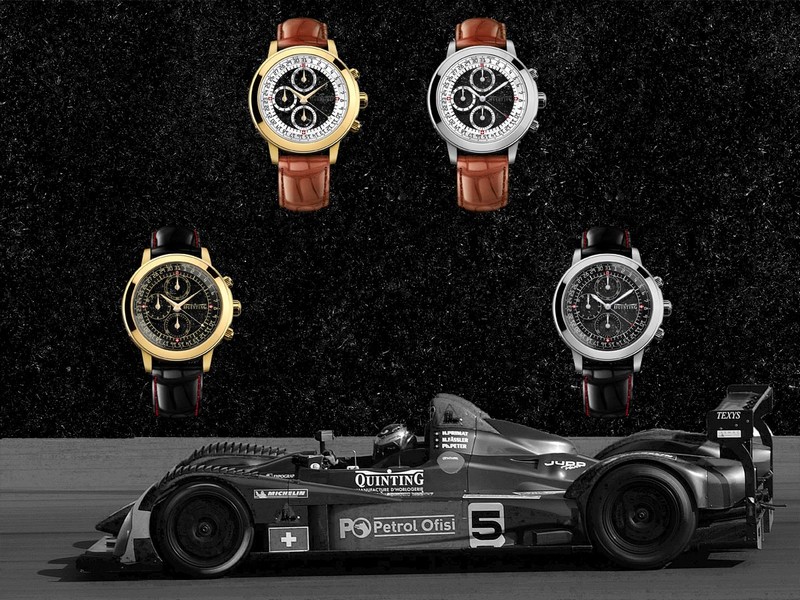 Unlike racing where the duration of the race is measured in laps or miles, in endurance car race it is based on time. There is a direct link to the importance of time and timing.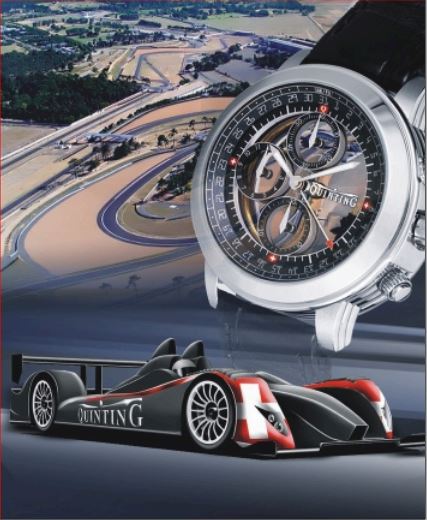 An error in timekeeping may result in driver's error. The race driver's watch has to be rugged and durable enough to withstand the high pressure. The Quinting CR24H chronograph which is a true technical feat embodies these two defining characteristics: it supports all the constraints imposed by a race car.


The gold series is composed of different styles, each limited to 24 transparent chronographs. Pieces are individually numbered on the caseback and movement from 1 to 24.


The two steel series are limited to the number of minutes in 24 hours : 1440 chronographs.